Three TJH construction executives on delivering the Joy of Simple
When we founded Thomas James Homes we saw the stress and frustration folks were enduring to accomplish what should be a joyful milestone in their lives—building their dream home. So we simplified the custom and new home buying processes to deliver what we now call the "Joy of Simple." When you work with Thomas James Homes, not only do you get the right home in the right neighborhood, but you get it through a process meticulously designed to simplify your life before, during, and after your new home is complete. 
Here, three TJH development and construction executives take us behind the scenes of delivering the Joy of Simple.
On reputational value
"If you were to buy a resale home or hire a general contractor to build a custom home, you're not getting the same reputational value as you do with Thomas James Homes. When we move into the neighborhood we intend to stay. More than likely we will be building the house on the other end of the block! This long term strategy, heightens our commitment to quality and being conscientious neighbors. There is a lot at stake for us when the fencing goes up with the TJH seal on it—and that's just the way we like it. 
—Ted Dolan
Vice President of Land Development
Southern California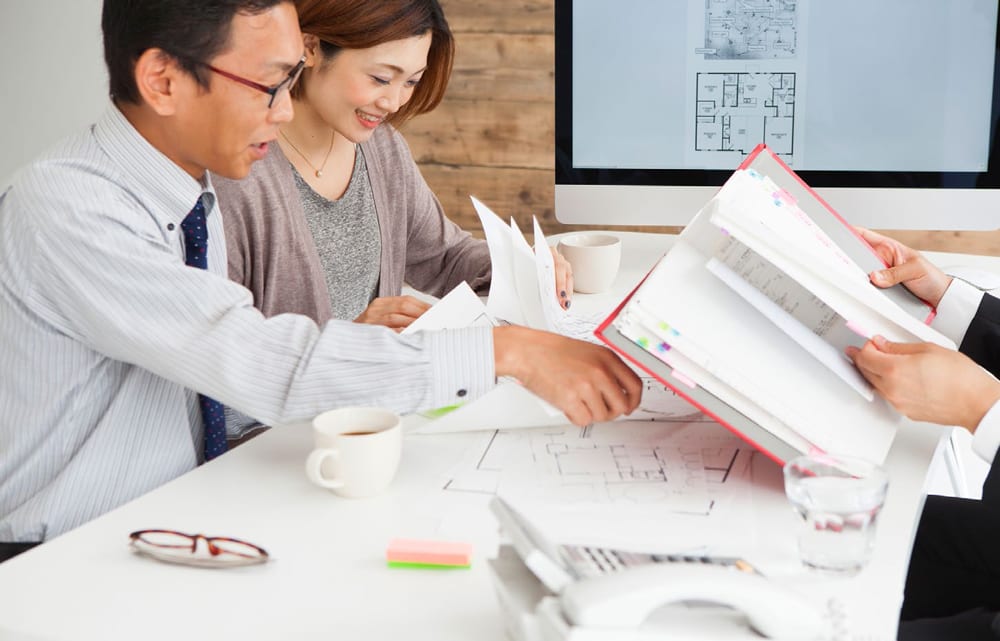 On the realities of custom building
"Everyone who watches HGTV thinks they know what they want their home to look like. Armchair home design is fun. But the realities of building a custom home can be very different when you're not a designer, contractor, or architect (and even if you are one). Decision fatigue can set in very quickly and rob you of joy. When you build with TJH, 98% of the process is already figured out. The remaining 2% is the fun stuff that you can spend all of your free time deciding. It's a much more efficient, relaxed, and joyful way to achieve your dream home."—Ted Dolan
On treating homebuyers like family
"Life is messy, people are messy, and construction is messy. Instead of making homebuyers feel like they're held hostage by a contract, we provide an experience where they participate in the process. We treat them like family, with a level of empathy that leaves transaction in the dust. When things happen that take us off plan, we extend grace and work to accommodate their needs and concerns."
—John Gillilan
Vice President of Operations & Construction
Pacific Northwest
On being a good neighbor
What's really remarkable is how we treat neighbors. Twice in the pre-construction process we gather the neighbors to field and answer questions. We encourage them to call our dedicated Neighborhood Relations Line whenever a concern arises and we commit to responding within 24 hours. Many are skeptical of our presence in the neighborhood at first, but when they experience our responsiveness, care, and superior product, they become our biggest fans and future homebuyers."
—Ken King
Vice President of Operations & Construction
Northern California
On caring at scale
"For public homebuilders the way to maximize value is to be ultra efficient with design. No homesite is ever looked at individually. At TJH, we maximize homeowner value by caring at scale. Every piece of architecture is looked at for the specific piece of earth that it will sit on, which requires meticulous planning and intentionality. Our efficiency metric includes the best route to homeowner happiness."—John Gillilan  
On a "wow" final walk-through
"The TJH inspection process is in a class of its own. Every aspect of the build, from foundation to framing to finishes, has its own checklist, which project managers punch out as the home gets built. We don't wait to address issues at the end. Area managers also walk the house and I personally do the final inspection. By the time homebuyers do their final walkthrough the house is white-glove clean. Their eyes are freed up to look at the fine details of the construction, and they're not distracted by lingering annoyances. It's a small detail within our process that makes the grand reveal all the more special."—Ken King
On values that speak louder than warranties
"Our 10-year new home warranty is wonderful, but even better are the values that undergird it. Other builders instruct their people to do the right thing as long as the right thing is in process and doesn't cost any money. TJH is totally different. We're not afraid to admit mistakes and we recognize that sometimes you have to take out your wallet to do the right thing."—John Gillilan
On knowing your house better than you do
"One of my favorite customer stories happened a few years ago. The homebuyer had been living in her home for three years. It was six o'clock on a Friday night just before the holidays. She had people coming over any minute and all of her lights had gone out. Not knowing what to do she called me in a panic. My first thought was to ask if she'd checked her circuit breaker. She hadn't and didn't know where it was. I instructed her to go to her laundry room and look inside the far right cupboard and turn a certain switch off then on. Bingo! The lights came back on. It'd been three years since I'd stepped foot in that house."—Ted Dolan