James Mead
CHIEF EXECUTIVE OFFICER
James Mead serves as the Chief Executive Officer of Thomas James Homes. Prior to becoming CEO, Mr. Mead was President from June 2022 to June 2023, and Chief Financial Officer from March 2021 to June 2023.
Mr. Mead came to the company with 25 years of experience as Chief Financial Officer of publicly listed real estate companies in multiple sectors including apartments, retail, CBD office, hotels, and industrial, in addition to for sale condominium and single family residential. Prior senior executive experience includes Alexander & Baldwin, SL Green Realty, Strategic Hotels & Resorts and Irvine Apartment Communities (an affiliate of The Irvine Company). He serves on the board of advisors and fairness opinion committee for NYC-based investment bank the CenterCap Group, and is on the board of advisors for Tulane University's School of Science and Engineering.
Mr. Mead is a board leadership fellow with the National Association of Corporate Directors, a member of Ascend Pinnacle Pan-Asian association of corporate directors, and was formerly an independent director and chairman of the audit committee for the public REIT Easterly Government Properties.
Mead completed his Master of Business Administration at the University of Virginia's Colgate Darden School of Business.
Steve Kalmbach​
PRESIDENT + CHIEF OPERATING OFFICER​
Steve oversees all TJH homebuilding operations, including acquisition, development, and homebuilding across five divisions. He possesses more than 30 years of experience in the real estate industry and brings expertise within homebuilding operations, land acquisitions, capital allocation, strategy, and people development.
Prior to joining TJH, he spent 20 years with PulteGroup where he served in multiple senior management roles, including Northern California Division president and area president for West Coast operations. During his tenure as Pulte's Northern California Division president, he oversaw the construction and sale of more than 10,000 homes. He also launched Pulte's infill urban housing group in Northern California. Prior to Pulte, Steve was vice president for Catellus Development (now Prologis) in San Francisco, focusing on building urban, mixed-income and mixed-use housing throughout Northern California.
He graduated with a Bachelor of Arts degree in political science from the University of California, Los Angeles (UCLA), holds an MBA from UCLA's Anderson School of Management, and serves on the board of directors for the California Building Industry Association (CBIA) and HomeAid Northern California. Steve was inducted into the California Homebuilding Foundation Hall of Fame in 2021.
Bill Welsh
CHIEF FINANCIAL OFFICER​
Bill Welsh is an experienced and accomplished financial professional that brings over 25 years of expertise in accounting, treasury, SEC reporting, and business operations to his new role as Chief Financial Officer at Thomas James Homes. He has successfully managed teams in fast-paced organizations and helped companies drive growth through strategic financial decisions.
Before joining TJH, Bill served as Senior Vice President at Shake Shack, where he managed a team of 50+ employees, and oversaw all areas of treasury, financial systems, and accounting for the organization. He also served as a managing consultant for RGP Global Consulting, and various other senior-level positions, including acting controller, VP of Finance, and CFO throughout his career. He holds a Bachelor of Business Administration in Accounting from Temple University.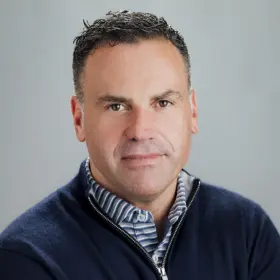 Brian Reid​
CHIEF SALES and marketing OFFICER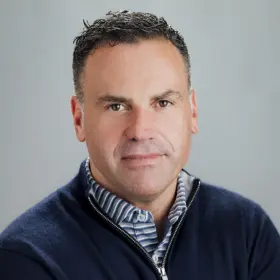 Brian serves as chief sales officer and oversees sales strategy, company-wide marketing, and growth initiatives. He brings more than 25 years of experience in sales and marketing in high-growth environments as an entrepreneur and as a public company executive. His expertise also includes developing strategic partnerships to increase brand awareness and customer conversion.
Before joining TJH, Brian was executive vice president, head of enterprise sales and partnerships at private aviation company Wheels Up, where he led the creation of the Wheels Up Sales Academy and established innovative new partnerships across real estate, financial services, hospitality, and retail. Prior to Wheels Up, he served as the founder and chief executive officer for several companies focused on consumer engagement, brand activation, and advertising. After earning a Bachelor of Arts degree in sociology from the University of Connecticut, Brian began his career in sales leadership roles in the mortgage insurance and wholesale lender industry.
Dan Ginsberg​
CHIEF PEOPLE OFFICER​​
Dan is responsible for all things people-related, including employee experience, total rewards, payroll, talent acquisition, organizational development, HR systems, compliance, and diversity, equity, and inclusion.
Dan brings more than 30 years of related HR experience in retail, operations, hospitality, and consulting. Prior to joining the TJH team, he served as senior vice president of human resources at Macy's for 12 years, and most recently, as a consultant, helping organizations build their people, processes, and practices. He was also an adjunct professor at Fairleigh Dickinson University for 20 years, where he taught courses for the industrial/organizational and organizational behavior psychology programs in the US and China.
Dan is a senior certified professional (SHRM-SCP) with the Society for Human Resource Management and a member of the board of directors for the Slippery Rock University Foundation. He earned a Bachelor of Arts degree in communications with a minor in business administration from Slippery Rock University, and a Master's degree in organizational behavior from Fairleigh Dickinson University.
Pete Girgis
CHIEF INFORMATION OFFICER​​
Pete Girgis brings more than 20 years of experience in leading and developing technology for many organizations. Serving in both public and private global companies across diverse industries, Pete has led Information Technology teams dedicated to assisting companies in achieving their strategies, growing their business and mitigating risks. He has worked with teams to optimize processes, enable technologies and ensure all operate in a secure & compliant environment.
Pete joined Thomas James Homes after his tenure at CalAmp Corp. (NASDAQ: CAMP), a global leader in Internet Of Things solutions. During his time at CalAmp, Pete worked with the team to consolidate six entities onto a global Oracle cloud ERP, consolidate instances of Salesforce, and migrate to a common infrastructure and network globally. Prior to CalAmp, Pete served as the CIO for Dunn-Edwards Corporation, and held various IT leadership roles across many business verticals prior to that role.
Pete holds a bachelor's degree from Portland State University, and honorably served in the United States Marine Corps Reserve.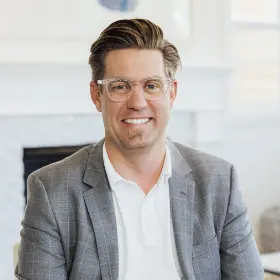 Tommy Beadel
Founder + Board Co-Chairman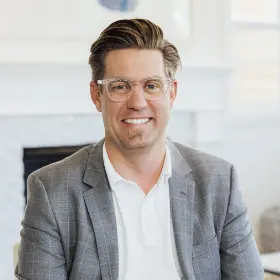 Prior to founding TJH, Tommy served as Senior Vice President at Independent Financial Mortgage, where he originated approximately $1.8 billion in loans.
Tommy's nearly 20 years of experience in the mortgage and homebuilding industries cover management, business development, investor relations, research, analysis, and marketing.
He studied electrical and electronics engineering at California Polytechnic State University at San Luis Obispo, business administration at Washington State University, and is a licensed real estate broker in California and Washington.
Daniel Carroll​ PRESIDENT
SOUTHERN CALIFORNIA DIVISION​
Dan leads the acquisitions and disposition teams, sales and marketing team, real estate development, and strategic direction for the region. With over 28 years in the real estate industry, Dan has a wealth of experience in land acquisition, entitlement and development, sales and marketing, and capital management.
Prior to TJH, he spent 23 years with PulteGroup in various roles, most notably as division president. At Pulte, he was instrumental in the acquisition and development of over 15,000 homes. Dan also held various positions at Citation Homes Central, and throughout his career, he's worked across all real estate business disciplines—from land acquisition to homebuilding to sales and marketing.
Dan earned a Bachelor of Science from Santa Clara University, followed by a California real estate broker's license. When he's not working, Dan enjoys spending time with his family—especially when rooting for his beloved Dodgers baseball team.
Jon Tattersall​ PRESIDENT
NORTHERN CALIFORNIA DIVISION​​
Jon leads the acquisitions and disposition teams, real estate development, and strategic direction for TJH's Northern California division. He is also responsible for product development, purchasing, design, and construction operations, as well as the profit and loss responsibility of the business.
As a real estate development and industry leader, Jon has over 30 years of experience in traditional homebuilding, student and senior housing, acquisitions, entitlement, predevelopment/development, construction operations, and finance. He has served in executive leadership roles for large, publicly traded Fortune 500 companies, as well as startup and private equity sponsored organizations. Before joining the TJH team, he was chief operating officer at Maverick Partners and president at MBK Homes.
Jon has a Bachelor of Arts in political science from the University of Oregon, earning accolades as a student athlete, team captain and PAC 10 Conference honoree. He has served as BIA chairman, PCBC contributing speaker and author, and is a member of Silicon Valley Leadership Group and San Mateo County Economic Development Association.
Jim Riela PRESIDENT
PACIFIC NORTHWEST DIVISION
Jim was born and raised in the New York Metropolitan Area and New England. He studied economics at Hamilton College, and achieved Master Degrees from Columbia University Graduate School of Architecture, and University of Washington's College of Built Environments.
Jim has spent most of his career working for large national homebuilders including Toll Brothers, Shea Homes, Richmond American Homes, and DR Horton. He has worked in nearly every aspect of home building, including entitlements, purchasing, construction management, sales, and warranty, holding executive positions in acquisitions, land development, and operations. Adept at opening offices to expand into new markets, he was part of the leadership team that  established TJH's Colorado office.
Ryan Huffman PRESIDENT
ARIZONA + Colorado DIVISION
With more than 20 years of real estate industry experience, Ryan oversees the development of TJH's Arizona team, including the home design, acquisitions, and regional partnerships.
Prior to joining TJH, he served in multiple executive-level roles with Richmond American Homes, one of the top five largest homebuilders in Phoenix. During his five years with Richmond, Ryan grew his division more than 80% year-over-year and served as vice president of land, executive vice president of operations and, most recently, as president for the Phoenix east division.
His previous roles also include serving as regional vice president of land acquisition and development for Mattamy Homes, and various senior positions within PulteGroup.
Ryan is a registered civil engineer in both Arizona and California, and earned a Bachelor of Science in civil engineering from Northern Arizona University. He holds an MBA from the University of Arizona.